May 2018 - New Products
Bioceuticals
The famous Armaforce has expanded and started a family! Armaforce Cough Relief is one new addition; it's a liquid blend of echinacea, ivy leaf, elecampane, thyme, mullein and zinc gluconate that serves as a fantastic expectorant, antispasmodic, anti-inflammatory and immune-boosting formula! A great alternative to hand-blending your own cough mix for sick patients.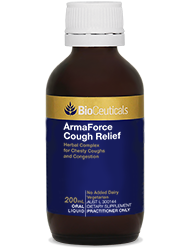 A soothing herbal throat spray with licorice, sage, echinacea, zinc, manuka honey and clove essential oil. This blend helps to reduce inflammation, soothe the mucus membranes of the throat and mouth and helps to support a healthy immune system.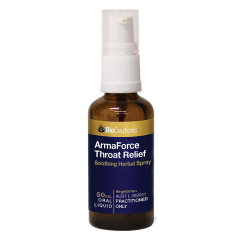 Natural relief from PMS and menstrual pain, thanks to herbs: corydalis, cramp bark, ginger, Jamaican dogwood and black cohosh, alongside zinc and thiamine (B1). This specific combination of ingredients elicits potent anti-inflammatory and carminitive actions in the body to support the management of dysmenorrhoea and reduce symptoms of abdominal discomfort and dyspepsia.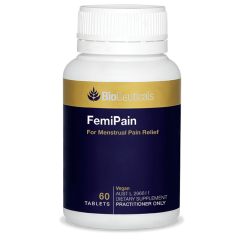 A holistic herbal formula clinically trialled to help reduce joint pain and stiffness in mild osteoarthritis (OA). Pain complex contains: white willow, kava, baical skullcap and black catechu, to help relieving painful spasms, lessen inflammation and reduce muscular pain.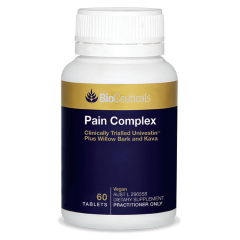 ---
---