Navigating around Natural Script dashboard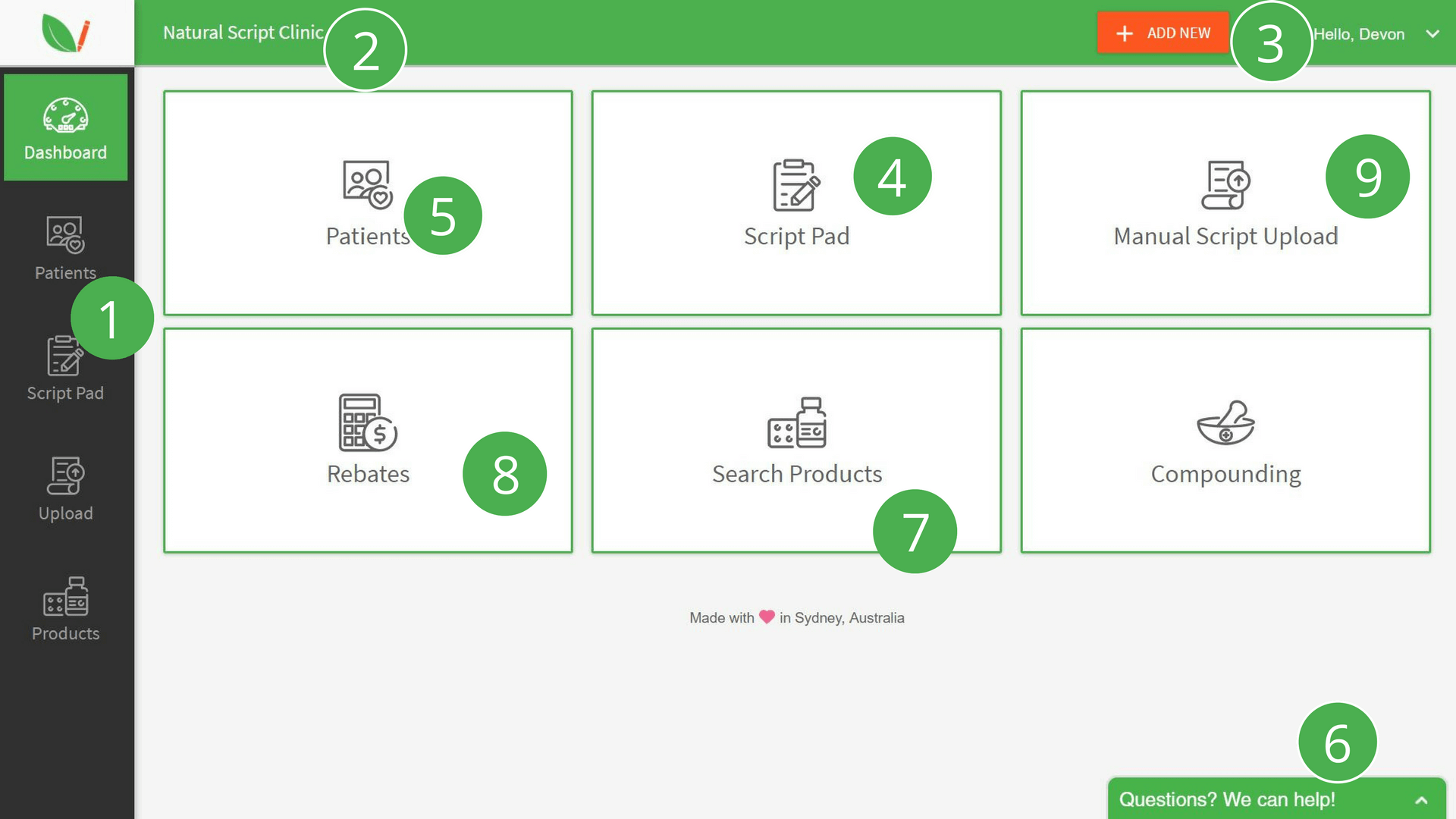 Side navigation - You can use this navigation bar at any time to explore around the app.
Clinic Name - Your clinic name appears on the top of the page. This name will also appear on all your prescriptions. This name can be changed in the account settings found under 'account menu'.
Account menu - This is a drop-down menu. You can access your account settings to change your clinic/business details, look up your transaction details. The logout button is also located here.
Script pad- You can add a new prescription. This prescription can be saved, printed and be submitted to be transferred as a patient order. (You can take the payment from your patient at the time of writing the script or we can contact the customer and take care of the payment)
Patients - You can add new patients or search your patients. You can add the following to your patients: Clinic notes, scripts and files (e.g blood test results). You can view any information in chronological order including dispense history.
Live chat / Leave a message - If you have any questions using the app, feel free to chat to us using the live chat function. If we are not there, you can leave us a message. We will get back to you as soon as possible.
Product search - Our product catalogue can be found through the product search. You can access the product details through this function.
Rebates- You can view your paid and unpaid rebates. Rebates are processed in the second week of next month.
Manual script - You can upload a scanned copy (or photo) of your handwritten script. Once the script has been uploaded, we will contact your patient to transform this script into an order.
---
---