New, Discontinued and Out-of-Stock Product Alerts
New Product Arrivals
BioMedica Cinnex 
A unique high-strength cinnamon supplement with nutrient co-factors; magnesium, chromium, zinc citrate and vitamin B6, with pleasant apple-berry flavour. Contains 10g of True Cinnamon, per 5g serve. True cinnamon contains a very low level of coumarins, and is indicated for conditions including; diabetes, NAFLD and PCOS.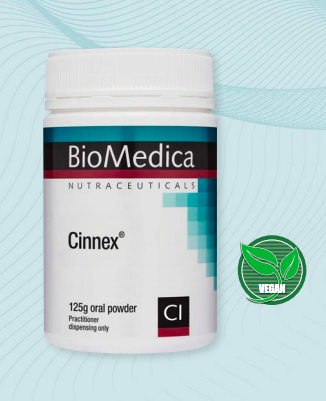 BioMedica HistEase

A new immune-system supportive, allergy formula containing Quercetin, Nigella sativa, Rutin and vitamin A, that assists with allergic rhinitis, histamine regulation, and maintains epithelial and mucosal surface integrity. The nigella sativa in this new formula is administered as an oil in soft gel capsules that can also be opened and swallowed, rather than taken as a capsule.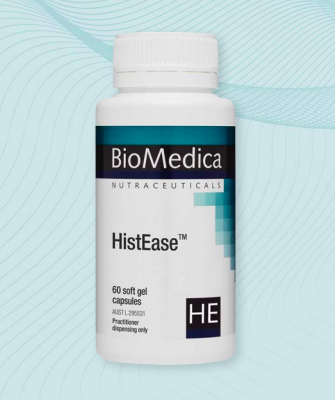 Mediherb Probiotica Clinical
An updated version of the original Mediherb Probiotica, that is now a shelf-stable, multi-strain formula. Mediherb Probiotica contains 9 different bifido, lactobacilli and lactococcus strains of bacteria, in a convenient, 500 billion CFU sachet. 
Clinical trials of Mediherb Probiotica have shown that it can; 
Improve intestinal barrier function
Inhibit mast cell activation
Positively influence the immune system by

Stimulating IL-10 secretion
Decreasing lipopolysaccharide (LPS) load

Reduce susceptibility to suboptimal mood
Support general health and wellbeing
Support a healthy immune system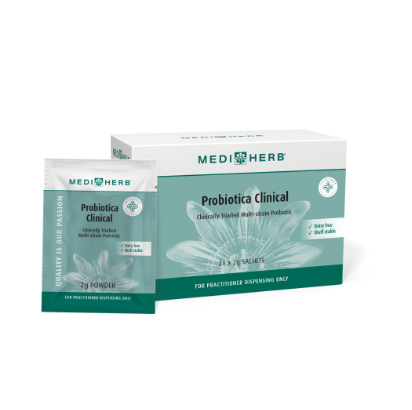 Discontinued Products
Orthoplex White Label MethylFolate
Both the 60 and 120 capsule sizes have been discontinued. Orthoplex now only carry Folinic acid. 
Orthoplex Androtone
Unfortunately, there seems to be an Australia-wide shortage of men's health formulas containing tribulus! Fortunately, the liquid herb is still very much available, as is Mediherb Tribulus Forte and Metagenics Tribulus Synergy Lift.  
Bioceuticals CoQ10 100mg
This 100mg formula has been discontinued, however the 150mg strength; Bioceuticals CoQ10 Excel 150mg is still available, and where appropriate, the active form of CoQ10; Bioceuticals Ubiquinol BioActive is available in 150mg and 300mg strengths.
Nutrition Care ProstAid
This men's health formula has been discontinued and Nutrition Care are currently working on a reformulation. MediHerb ProstaCo is a nice alternative, as is Bioceuticals Prostacare if nutritional support is relevant to your client also.
Out of Stock Products
The following products are currently out of stock. If the information has been made available by the manufacturer, we will share the estimated return date for these products.
Bioceuticals Women's Essentials
Bioceuticals Ultra Clean Fish Oils
Bioceuticals Probiozyme
Bioceuticals Migraine Care 
Eagle Hernidisc

Mediherb MediMag Calm 
Nutrition Care Epital
Nutrition Care Gynavite
Nutrition Care Methyl Active
Nutrition Care Osteoapatite
Orthoplex Children's Formula - due to return April 18
Oriental Botanicals Digest 10
---
---