Processing payments on Natural Script
Credit card can be used to process payments on Natural Script.
Products that are paid for at the time of script submission are processed more quickly, as the time taken to contact the customer and collect payment is reduced. 
How to process a payment
Click on the "Submit + Payment" button (in red circle) to proceed to the checkout page for the current script.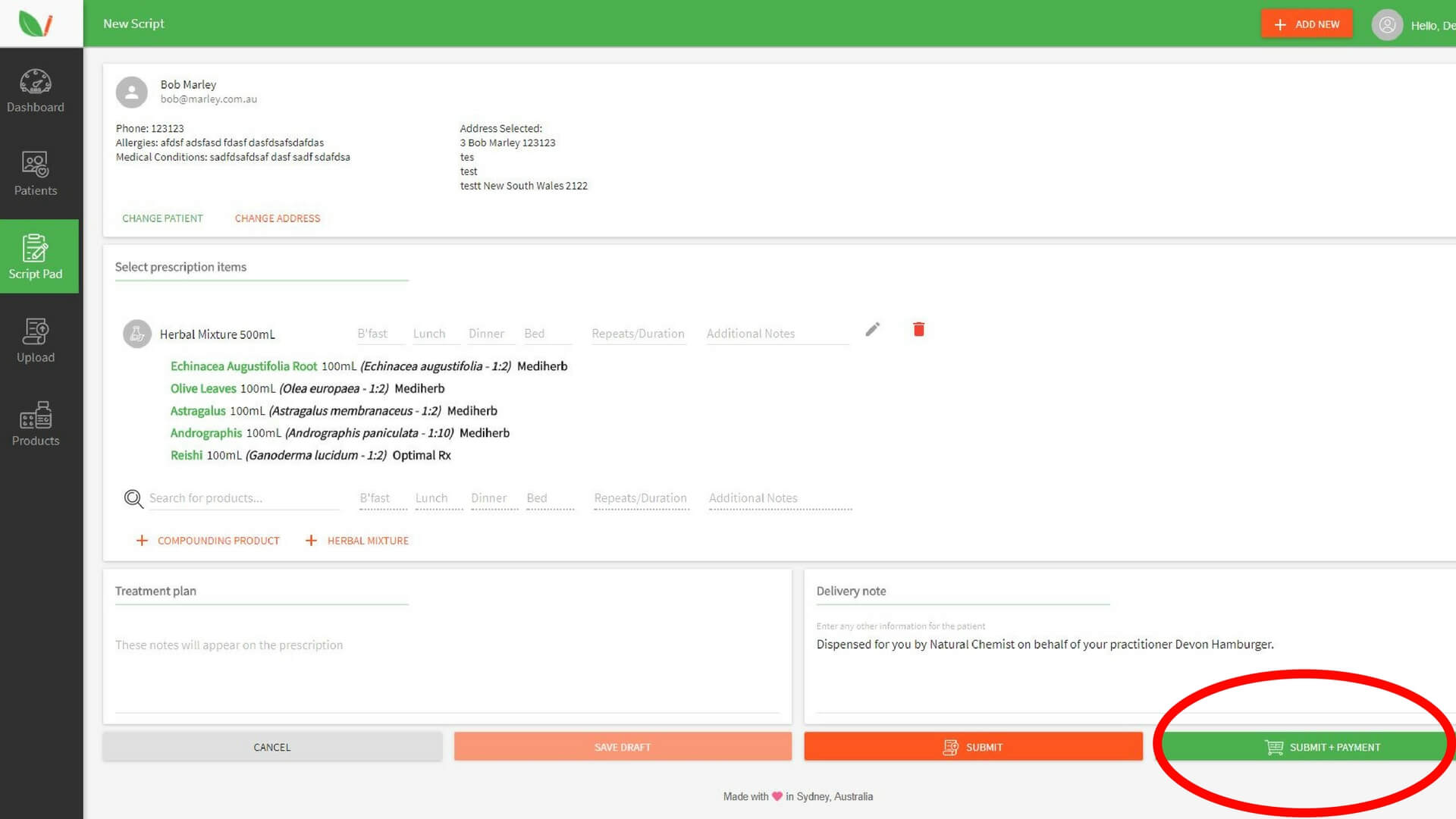 Checking Out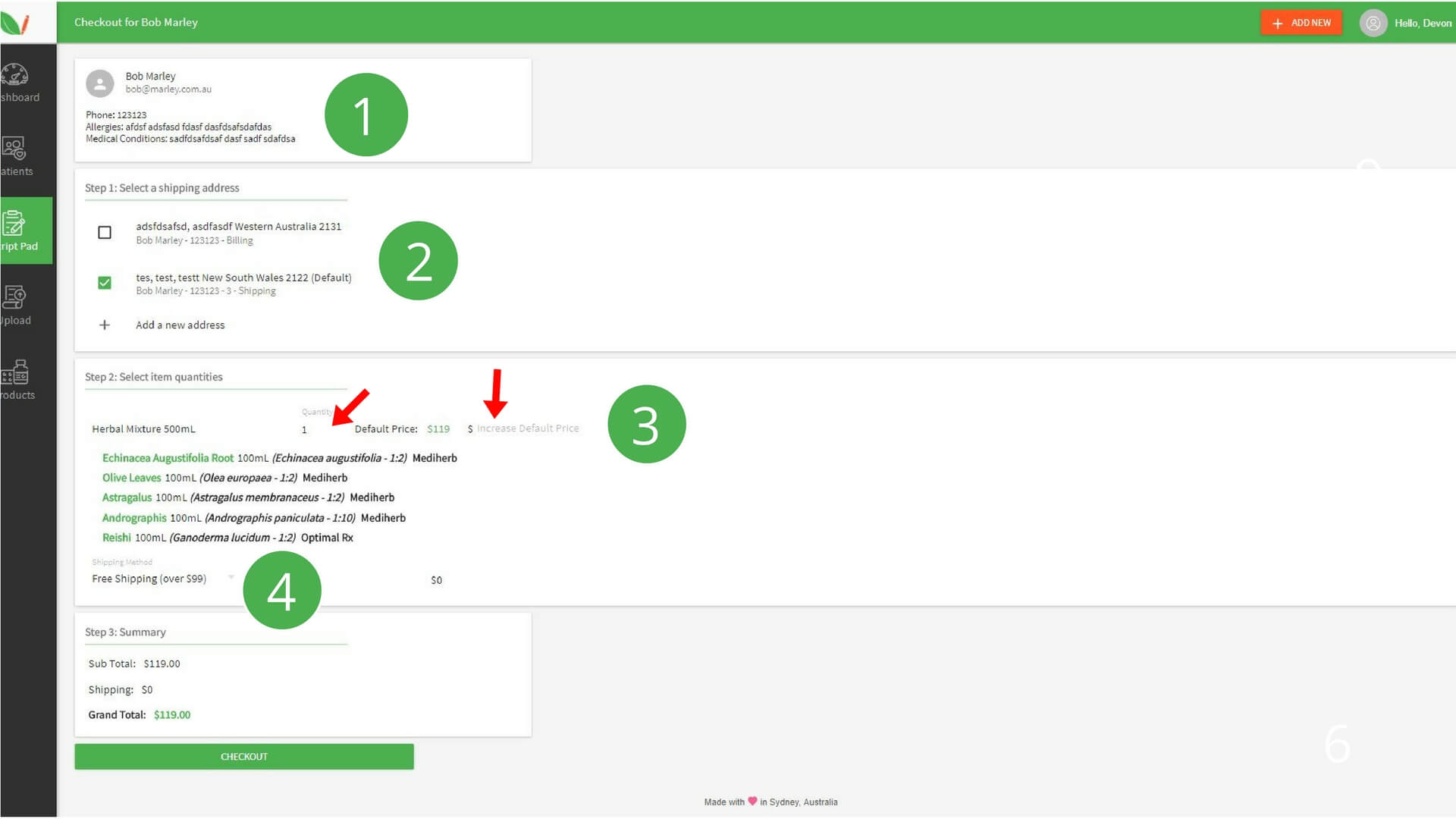 Check the patient details.
Select a shipping address. If the address has changed, you can add a new address. (Note: The products will be sent to this address, inputting a wrong address can result to the order going missing)
Set the quantity and price for each product 

You can set quantity as "0" if you don't want to pay for that product. 
You can choose to increase the price for each product. This value cannot be less than the original value. If this field is left empty, default price will be processed. 

Select a shipping option. Options available are:

Free shipping (for orders over $99)
Regular post
Express post

Checkout button will take you to a secure Suncorp payment page to take the credit card details.

You can click "back" on your browser to stop your payment process. Your script is still submitted. We will contact your customer for payment and proceed with the order.

---
---