Zesty Freekeh Salad with Peas & Rocket
To those not already versed in the greatness of a good salad (this line can only be appreciated by naturopaths and nutritionists alike!), salad is boring, salad is a side dish and you cannot make friends with salad... Wrong!
When done right, there's nothing better than diving into a big bowl of stuff; a good mix of cooked and raw vegetables, some well-seasoned protein and creamy avocado, covered in a delicious dressing and a liberal handful of herbs, right?! We tend to think so here at Natural Script and love sharing recipes we know will win salad-haters over.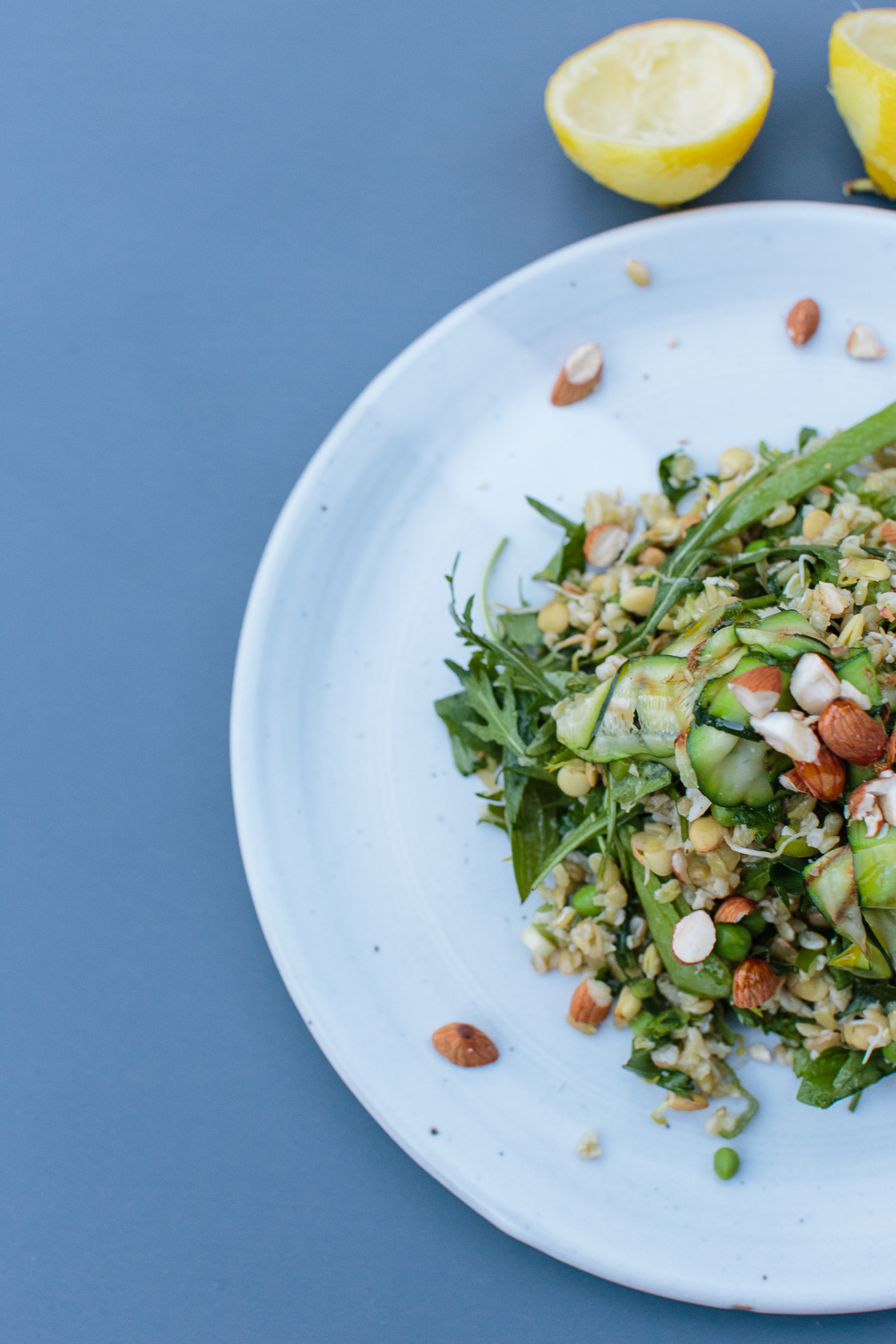 ---
---