Adding a patient
There are multiple ways to add a new patient on Natural Script.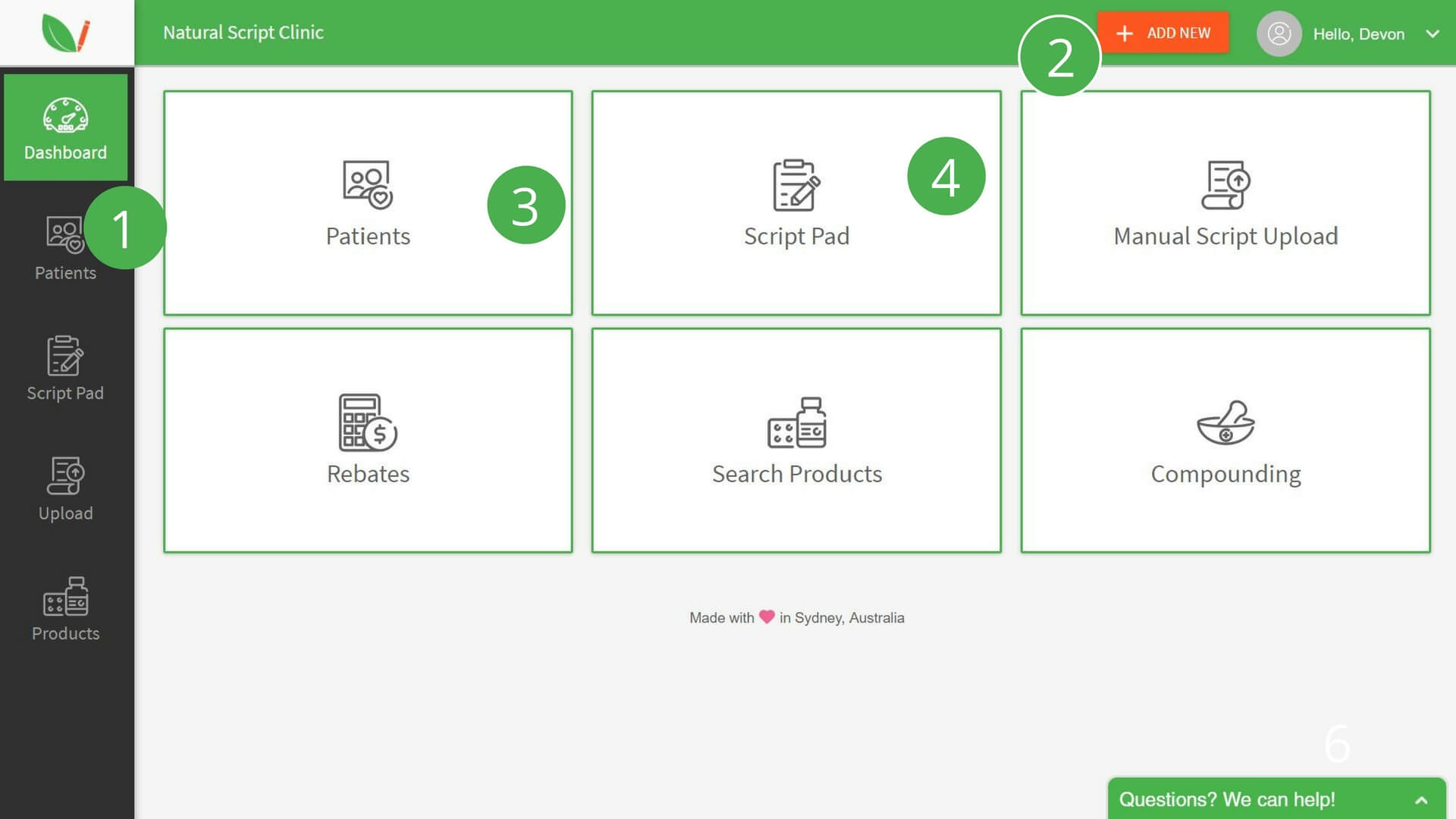 The 4 ways to add a new patient are:
"Patients" in the side navigation.
Orange button in the top bar. This is a drop down menu. You can choose to add a new patient or a new script
"Patients" card in the dashboard
You can add a new patient while you are adding a prescription via the Script Pad
1 & 3 opens the patient page which displays all the patients in your account. Click on "+New Patient" button to add your patient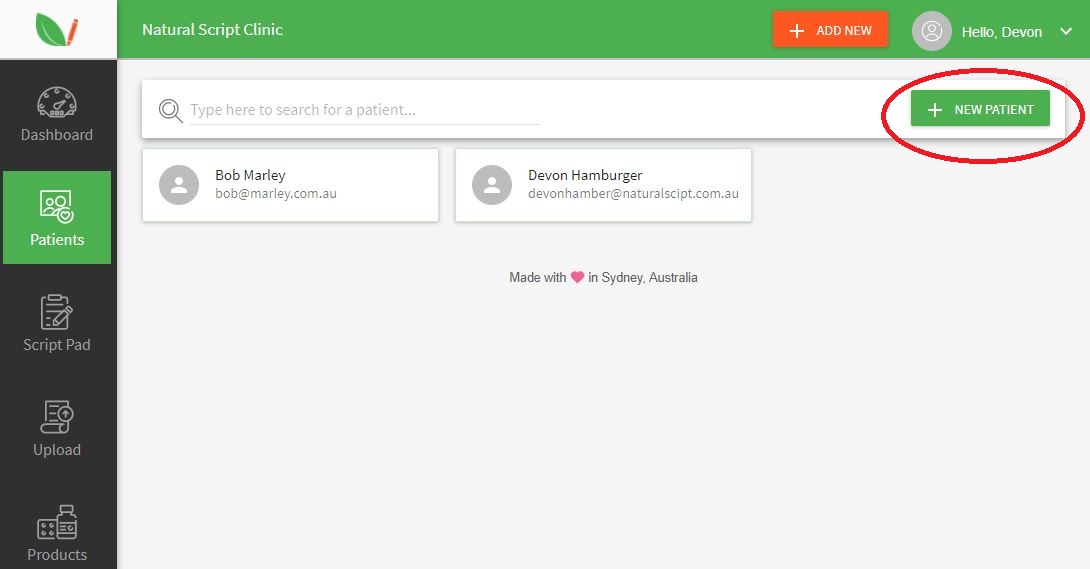 3 You can add a new patient within the script pad.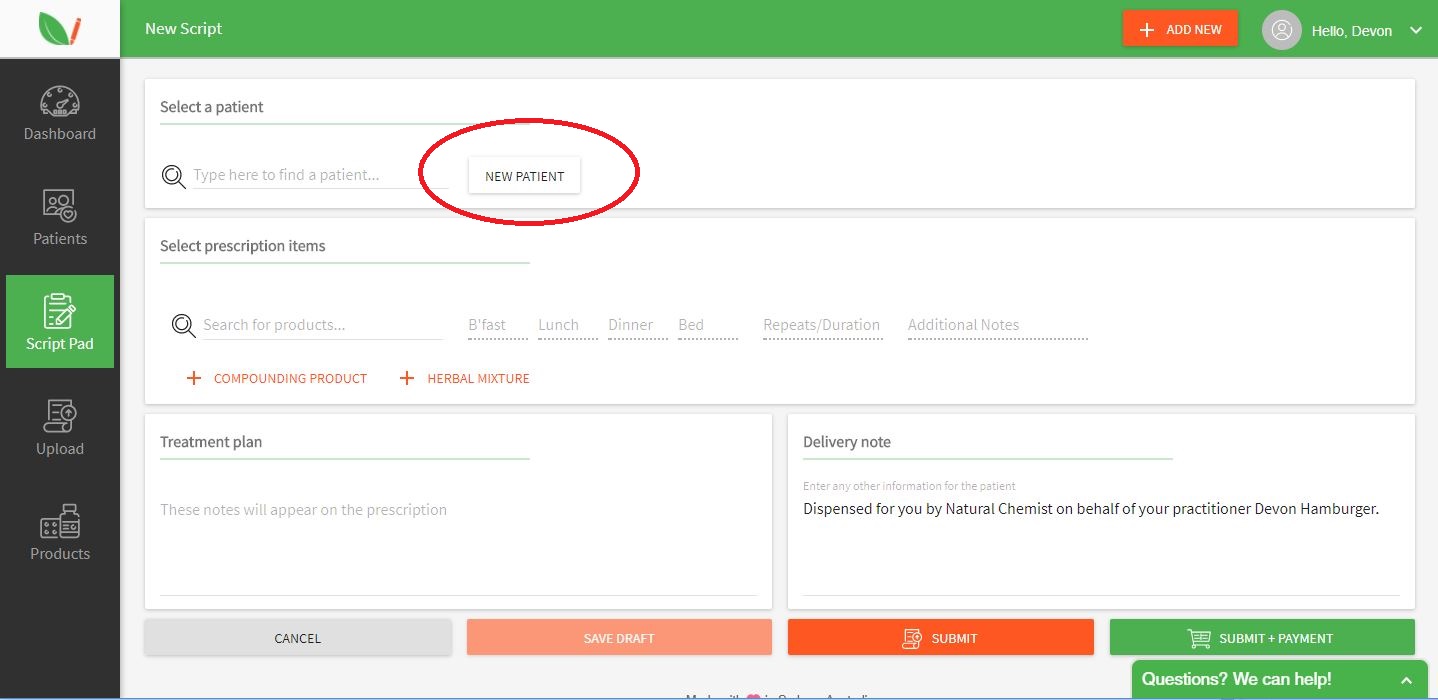 Information needed for adding a patient
First name
Last name
Email (You get a "email already exists" prompt, patient already exists in the system)
Phone number
Date of birth (optional)
Allergies (optional)
Medical conditions (optional)
Address (Each customer can have multiple addresses) - NOTE: We will ship the orders to this address
You edit these details at a later time through the patient profile.
---
---