Brand substitution allowed - herbal mixtures
What is brand substitution?
At Natural Script, we offer multiple brands for each liquid herb. 
Allowing brand substitution will give us permission to exchange the brand of herb when required. 
Exchanged product will have the same herb and strength as the original herb nominated on the script.
Why brand substitute?
Some herbs may temporarily be out of stock.  Brand substitution will allow us to switch the herb to one that is immediately available. This will quicken the process of dispensing, leading to faster delivery to your patients. 
How do I allow brand substitution?
You will see an option to allow brand substitution when you are creating a script for herbal mixtures.
Leave the box ticked to allow brand substitution.
If you do not want to allow brand substitution, simply untick the checkbox.
The status of brand substitution will be reflected on the script.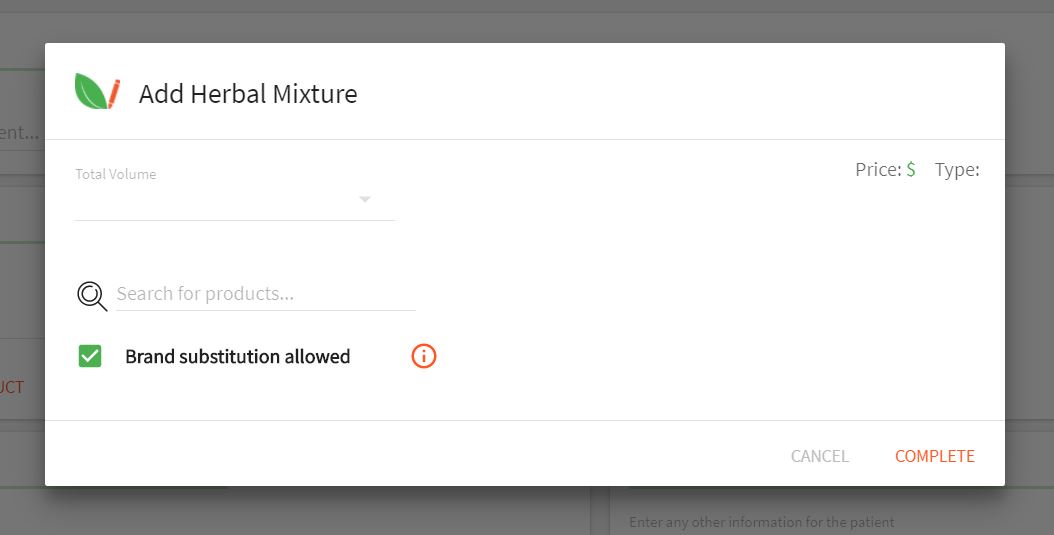 ---
---